Experience ICHIRAN's Ramen​ ​
Focus Booths!
Enjoy​ ​
ICHIRAN's Specialty Souvenirs​ ​
in Malaysia!
ICHIRAN Co., Ltd. (Classic Tonkotsu Ramen Restaurant / Est. 1960 / Head Office: Hakata-ku, Fukuoka-shi, Fukuoka / CEO: Manabu Yoshitomi/ https://www.ichiran.com) will serve its famous ICHIRAN Ramen 100% Tonkotsu Free Ramen for 10 days from 13 March 2020 –22 March 2020 at Isetan Kuala Lumpur KLCC. The 100% Tonkotsu Free Ramen is a souvenir product that ICHIRAN spent 20 years developing. We will also recreate our famous Ramen Focus Booths for everyone to enjoy our 100%Tonkotsu Free Ramenin. This is the first time ICHIRAN has served its ramen in Malaysia. A flavor previously found only in Japan, you can now get a taste of it right here in Malaysia!
Many Malaysians have repeatedly told us "I want to eat ICHIRAN, but I don't eat pork." In response, we will provide our souvenir ramen in fully recreated Ramen Focus Booths. Be sure to stop by to try our rich broth made without pork. We will also have various other ICHIRAN tonkotsu ramen products available for purchase! Taste and compare the different ramen flavors!
Isetan Kuala Lumpur KLCC Special Event Information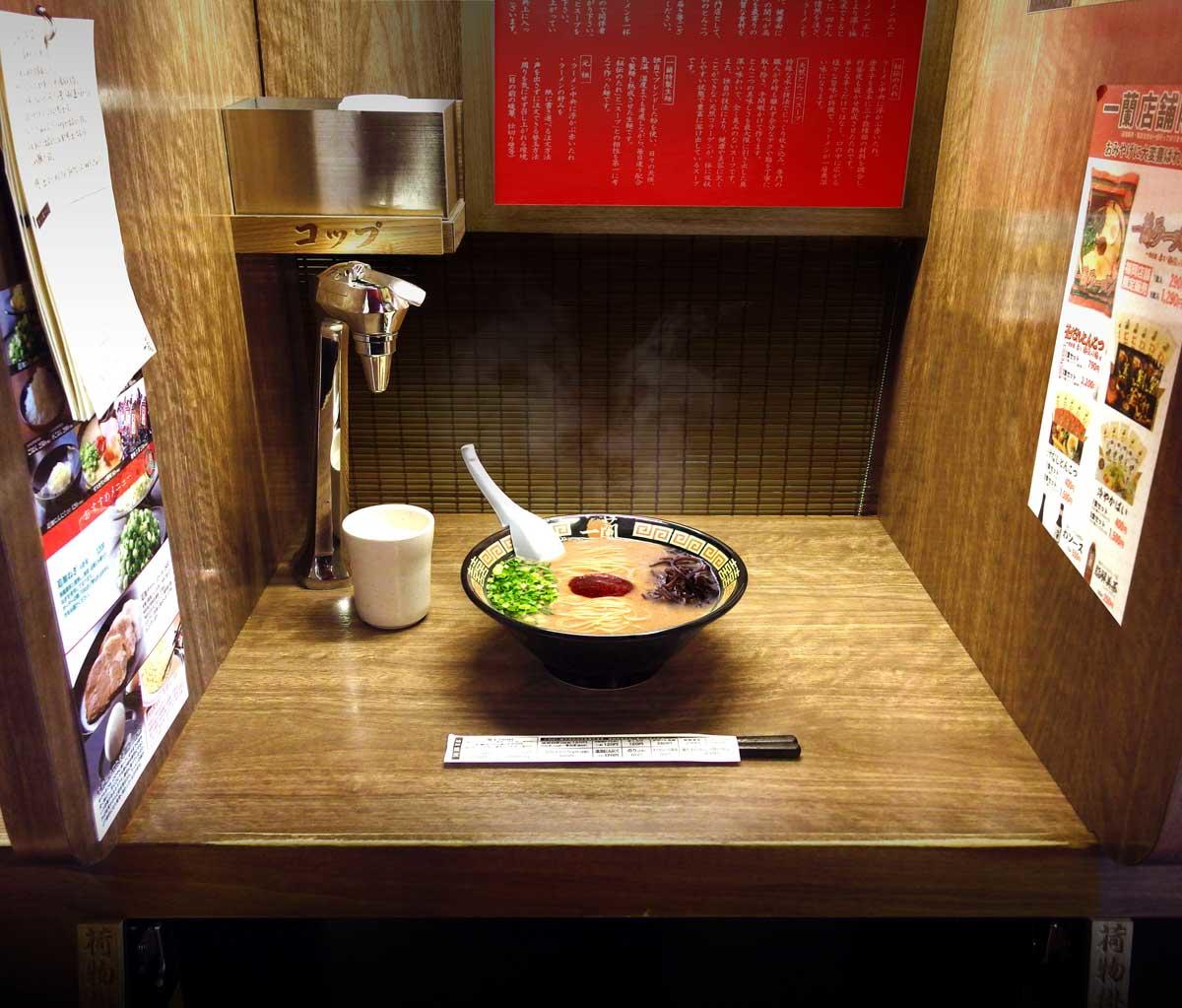 Date
13 March (Fri) –22 March (Sun)
※10Days Only
Location
Isetan KLCC CF
Number of Seats
6(Ramen Focus Booth)
※Standing counter also available
Hours
11:00~20:00
(伊勢丹営業時間:10:00~22:00)
Event Info
Ramen Tasting, Souvenir Sales
A Pop Up in Diverse Malaysia
Many Japanese and international ramen fans dine in our restaurants in Japan everyday. Many of our foreign guests also purchase our ramen kits to bring the ICHIRAN flavor back home. We have also received many comments such as "I want to enjoy the taste of ICHIRAN overseas," or "I have never eaten ICHIRAN, and I want to try it." Malaysianswere especially vocal about bringing ICHIRAN closer to home. Malaysia, the "Gourmet Kingdom," has had a rapidly growing food culture in recent years. With a growing awareness of Japanese cuisine, we wanted to provide authentic Japanese ramen to everyone in Malaysia with our temporary pop-up. Each bowl of ramen served will be made on-site by our expert artisans. Please visit us to experience for yourself ICHIRAN's authentic Japanese omotenashi(hospitality).
ImageEnjoy the Famous ICHIRAN Souvenir
Ramen in a Ramen Focus Booth!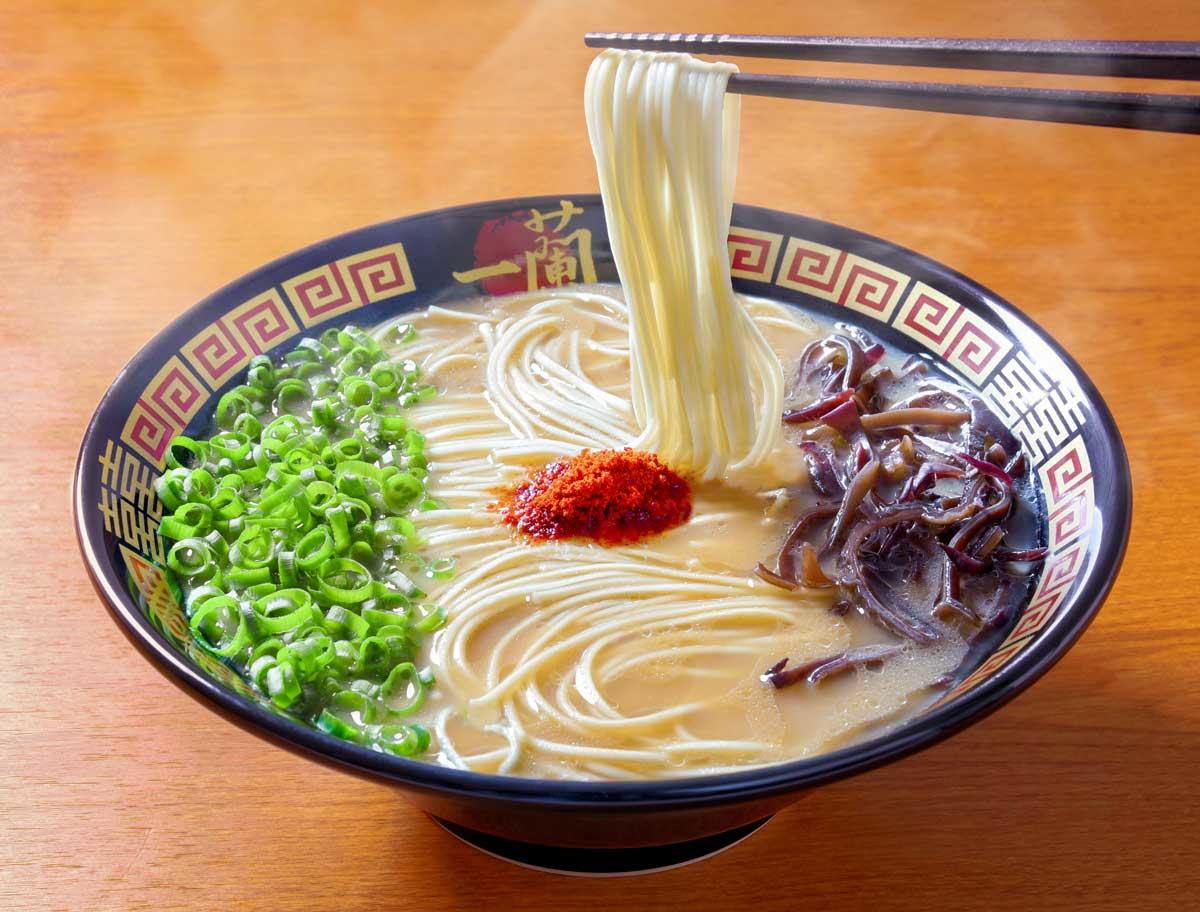 ※Product Image
Product Name
ICHIRANRamen: 100%Tonkotsu Free Ramen
※Limit of500Servings a day
Service Method
1 serving size of souvenir product(ICHIRANRamen: 100%Pork-FreeRamen) Cooked and served on site
Price
RM22.00
Topping
Scallions, Kikurage Mushrooms, Pinch of Original Spicy Red Seasoning
※Product is different from ramen served at ICHIRAN restaurants.
※Noodlesandsouparenotserved separately.
※Youcannotchoosethetextureofnoodles.
※For Ramen Focus Booth seating, please order 1 bowl per person.
ICHIRAN Merchandise For Sale
ICHIRAN Ramen 100% Tonkotsu Free Ramen (5 servings)Pork Free ICHIRAN Ramen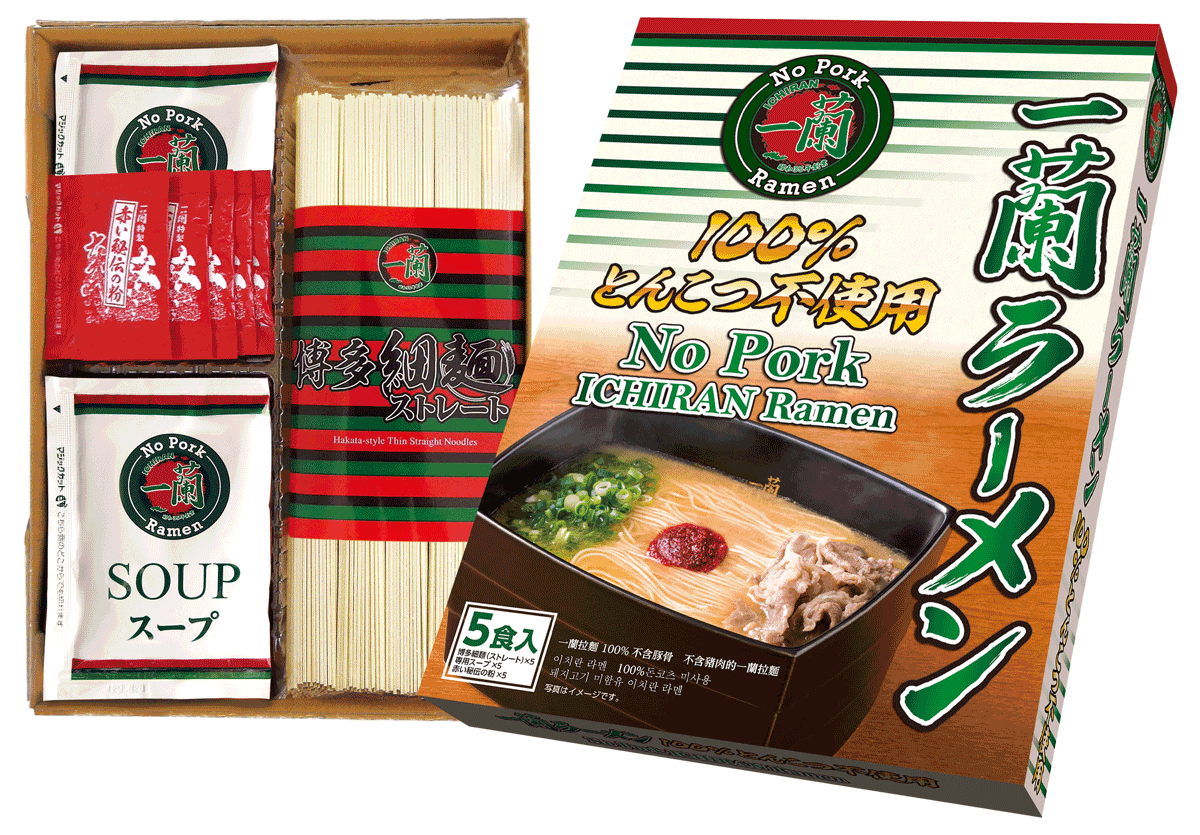 *Limited to 50 kits per day
Price:​ ​RM110.00
As the premier researchers of tonkotsu ramen, ICHIRAN has developed a new souvenir, featuring a broth that has no tonkotsu, yet still has the umami and taste of our tonkotsusoup.ICHIRAN'sHakata-Style Thin Noodles are one of the highest quality noodles in Japan —the noodles are truly a masterpiece, with a firm, smooth texture and rich flavor.The soup has the authenticity of thick tonkotsu broth without using pork as an ingredient.Those who could not enjoy our tonkotsu ramen before due to a variety of circumstances, feel free to try it.We believe that our fans will love the authenticity of this new, no-pork souvenir.
ICHIRAN Ramen Hakata-style Thin Straight

Including Original Spicy Red Seasoning
*Limited to 50 kits per day
Price:​ ​RM108.00
Japan's most-loved ramen restaurant, ICHIRAN, has taken the classic flavors of our famous ramen and re-created it in a kit for an authentic ICHIRAN experience at home! Using our own special techniques, we have created an incredible harmony of flavors between three carefully chosen ingredients: soup broth, noodles, and our Spicy Red Seasoning. This broth has a deep richness and creamy flavor without the strong aroma usually found in pork-bone soup.Withthe rich aroma of our wheat noodles and the delicious spices of our Original Spicy Red Seasoning, this kit creates the ultimate bowl of tonkotsu ramen. Enjoy ICHIRAN's world famous ramen in the comfort of your own home!
ICHIRAN's Original Spicy Red Seasoning (Can Version)
Price:​ ​RM43.00
This is no ordinary red pepper seasoning! ICHIRAN's specialty seasoning is made from the finest hand-selected red peppers from around the world. Each specially selected spice we use is measured to the one-hundredth of a gram for that perfect balance of flavors.
Special Gift! ICHIRAN Exclusive TenuguiTowel

Special gift for the first 50 people to purchase an ICHIRAN Ramen Kit (100% Tonkotsu Free or Hakata-Style) each day.
Made exclusively for this event, the towel features the ICHIRAN logo and a Malaysia inspired design for the year 2020.