Cooking Instructions
Shirunashi Tonkotsu
■Necessary Items (For one portion)
Ramen Kit (one serving)
Pot
Large Bowl
Chopsticks
Water (450mL)
1
Bring water (450 ml) to a boil and cook noodles (1 pack) for 2 min. 30 sec.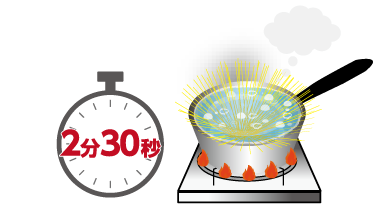 2
Drain the noodles and place them into the same bowl. Mix well and enjoy.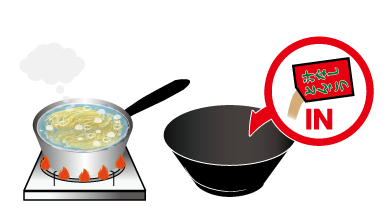 3
Pour the Shirunashi Tonkotsu sauce into a bowl while the noodles are cooking.​ ​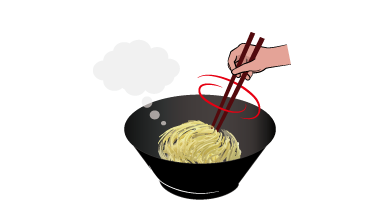 * Contents are hot after heating, so please handle with care.
※While supplies last after opening the package.
※ The ingredients of the sauce may become white and solid, but there is no problem with the quality.You can enjoy the bowl more deliciously if it is boiled.